Moonroof vs. Sunroof: What's the Difference?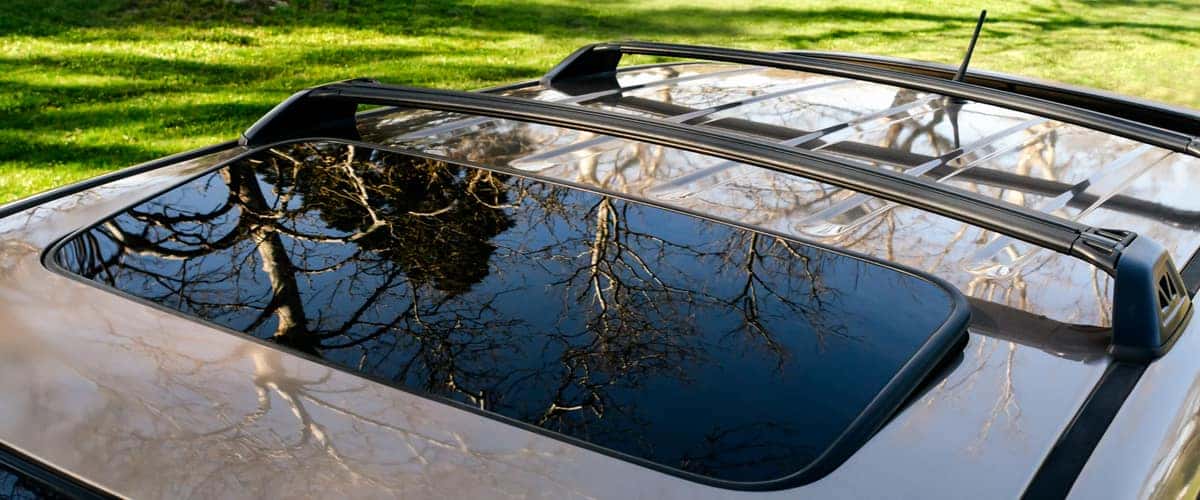 Are you letting the sun or the moon through the roof of your car when you're driving through Stephenville? And what is the difference between a sunroof and moonroof, anyway? It's pretty simple: A sunroof is made of glass or metal that slides open or pops up to allow light to flow into the cabin. The difference between a sunroof and a moonroof is the latter is a clear or tinted glass that can slide between the roof and headliner, tilting open for fresh air. Learn more with Bayer Auto Group:
---
Types of Roof Systems
There are many types of moonroof vs. sunroof systems in cars all around Brownwood. Here are a few examples of popular ones:
Panoramic: large or multi-panel moonroof with openings above the front and rear seats that can be made of operable or fixed glass panels
Pop-up: a manually operated tilting panel that's usually removable
Spoiler: tilts to vent, and slides open above the roof
Inbuilt: a panel that slides between the metal roof and interior headliner
What are Panoramic Roof Systems?
Panoramic roof systems are becoming the most popular roof systems, no matter the difference between a sunroof and a moonroof. They're often standard on many luxury cars because of their ability to cover large areas of the vehicle's roof and filter large amounts of sunlight and fresh air into all areas of the cabin.
Bayer Auto Group Vehicles with Sunroofs and Moonroofs
If you'd like to enjoy the sunroof or moonroof in your new car while driving around Abilene, here are a few new models you can find at Bayer Auto Group that offer them:
2020 Ford Explorer XLT offers the largest-ever panoramic twin-panel moonroof.
2020 GMC Terrain has an available SkyScape sunroof.
2020 Buick Encore has an available power moonroof.
2020 Cadillac CT6 features the UltraView® power sunroof.
2020 Chrysler Pacifica has an available dual-pane panoramic sunroof option.
2020 Dodge RAM 1500 can be equipped with a dual-pane panoramic sunroof.
2020 Jeep Compass also has a dual-pane panoramic sunroofoption.
Bayer Auto Group has the Answers to Your Automotive Questions!
Do you want to know more about sunroof vs. moonroof and which vehicles have them? Contact Bayer Auto Group! Our knowledgeable staff is here, looking forward to answering your questions so you can choose the right new car for you.
More from Bayer Auto Group
If you're looking for a sleek and stylish SUV, the 2022 Ford Explorer is the one for you! It's a versatile vehicle with plenty of seating and space for all of your belongings while still keeping high fuel efficiency. Never leave anything behind again! It's high towing capacity, power and balance will provide a…

The size of a truck bed will depend on the model of Chevy Silverado you pick. This is an important dimension to know so you can determine if you can fit everything you need. Whether you have a lawn service business, you're moving furniture to Stephenville or bringing your ATVs, you can have confidence…

The 2021 GMC Acadia is available in SL, SLE, SLT, AT4, and Denali configurations. As you move up the line, you'll gain access to V6 engine power, upscale interior features, and cutting-edge technologies. Most GMC Acadia trim levels are offered with a choice of front- or all-wheel drive, so you can travel through Stephenville in…