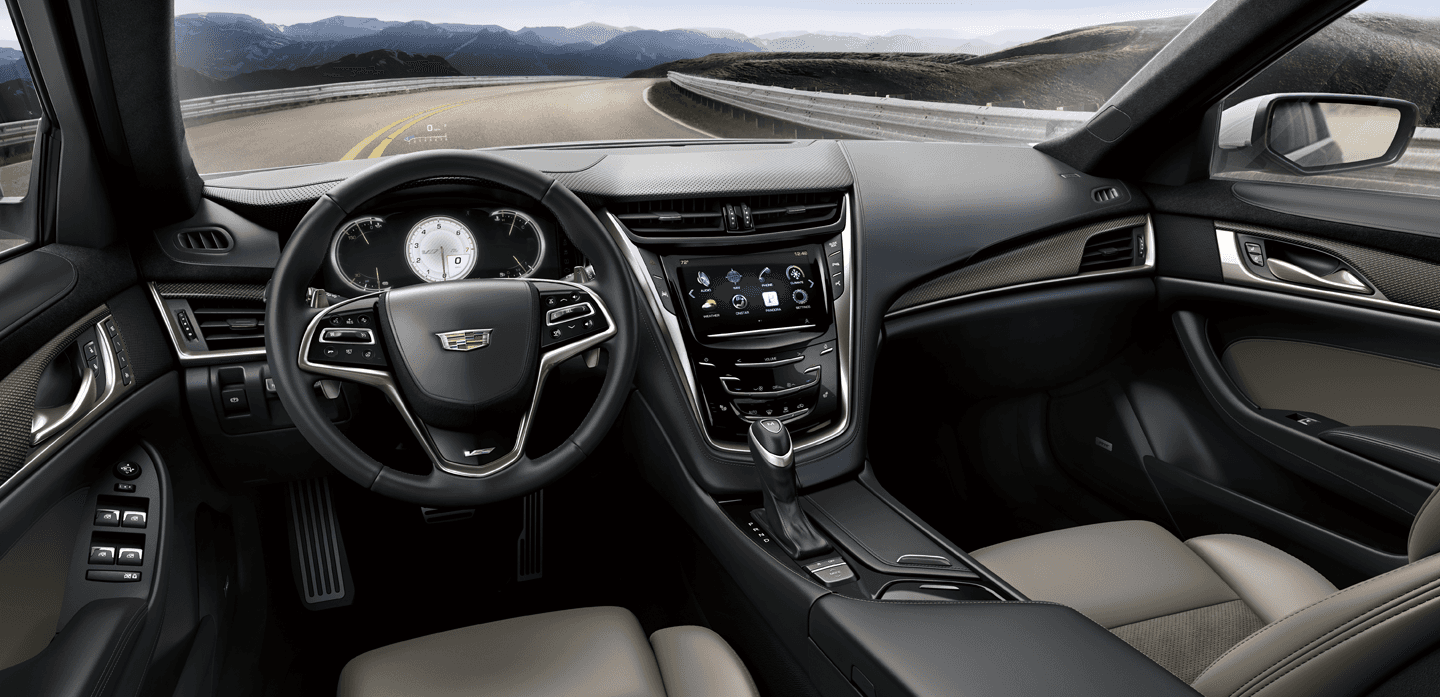 Stephenville-area families shopping for a high-class luxury vehicle with the top technology, interior, and safety features can rely on Cadillac. Our extensive lineup features an inventory of sedans, coupes, and SUVs at different price points, but all offer the latest in technology to keep you connected while on the Brownwood roads. One of those technologies is the Cadillac Super Cruise.
Cadillac Super Cruise Driver Assistance
The Cadillac Super Cruise is a handsfree, driver assistance system available on more than 130,000 miles of limited-access freeways separated from opposing traffic. This much-talked-about system is available on 2018 and 2019 Cadillac CT6 models.
How Does This Cadillac Handsfree Driving System Work?
With an attentive driver is behind the wheel, and under the right driving conditions, you can enjoy handsfree driving with the Super Cruise. This innovative system works with Adaptive Cruise Control, which controls acceleration and brake while it's enabled and operating.
Super Cruise supports services through OnStar®, as well as precision LiDAR mapping and works with in-car cameras, radar sensors, and GPS to detect each curve and hill on the road ahead. Cadillac's handsfree driving system is there to make long drives more convenient and more comfortable. The Super Cruise package includes 3 years of OnStar® for functionality support, after which an OnStar® plan must be purchased.
How to Activate Super Cruise
Brownwood CT6 drivers who want to use this exciting feature can do so in three easy steps.
Press the Adaptive Cruise Control button on the steering wheel to turn it on. The symbol on the instrument cluster will illuminate in WHITE. If the adaptive cruise control is already set, the symbol will be GREEN with the speed shown.
When the system detects that you're on a limited-access freeway, paying enough attention, and other driving conditions are met, the Super Cruise symbol will illuminate WHITE on the instrument cluster. The other driving conditions include:

Lane markings visible
GPA available
NO system faults

When it's safe, press the Super Cruise button on the steering wheel. This engages the system, then the symbol and the steering wheel light bar will illuminate GREEN. Once it does, you can remove your hands from the steering wheel. Do not remove your hands from the wheel unless the light bar is green. This indicates that the Super Cruise is activated and steering your vehicle. If you want to disengage, press the Super Cruise button again or press the brake pedal.
Driving Assistance Features
The following features need to be activated:
Adaptive Cruise Control Is: ON
Forward Collision System Set To: ALERT AND BRAKE
The following feature in your vehicle must be deactivated:
When Not To Use Super Cruise
There are situations when Super Cruise should not be activated:
When you're not on a limited-access freeway separated from opposing traffic
During difficult or uncertain driving conditions
When lane markings are hard to see, or you have limited visibility
In a tunnel or construction zones
In slippery or other adverse conditions like rain, sleet, fog snow, or ice
When towing a trailer
When in a freeway exit lane, as Super Cruise is not designed to operate in this area
Experience the Cadillac Super Cruise at Bayer Auto Group
If the Super Cruise sounds exciting to you, visit Bayer Auto Group for a test drive! We'll get behind the wheel of the new CT6 sedan so you can experience handsfree driving, or at the very least, learn all about Super Cruise. Have questions about this system? Contact us online anytime!