Rocky Ridge Trucks Lifted Upfits for Ford and GMC
Rocky Ridge Lifted Trucks
When looking for creating lifted trucks by Ford or GMC, finding a manufacturer-certified package is key to ensuring your modifications won't impact the performance of your vehicle. Bayer Auto Group presents Rocky Ridge Trucks, which provide a variety of OEM-approved options for lifted trucks which include:
Increased ground clearance from 2-6"
Custom tires and wheels
Interior and exterior modifications
and more!
Lifted Ford Trucks From Rocky Ridge Trucks
Powerhouses like the Ford F-150 already command the road but lifted Ford trucks provide that extra level of customization that demands attention. Whether you're looking for bigger tires to help blast through inclement weather in Stephenville or increase ground clearance for off-roading adventures, upfitted trucks add versatility and performance, all while looking great.
Depending on your driving needs, there is a wide variety of lifted Ford truck options at Rocky Ridge Trucks. Each of these modifications has been built in accordance with Ford's Quality Vehicle Manufacturer specifications, meaning your Ford warranty stays in place.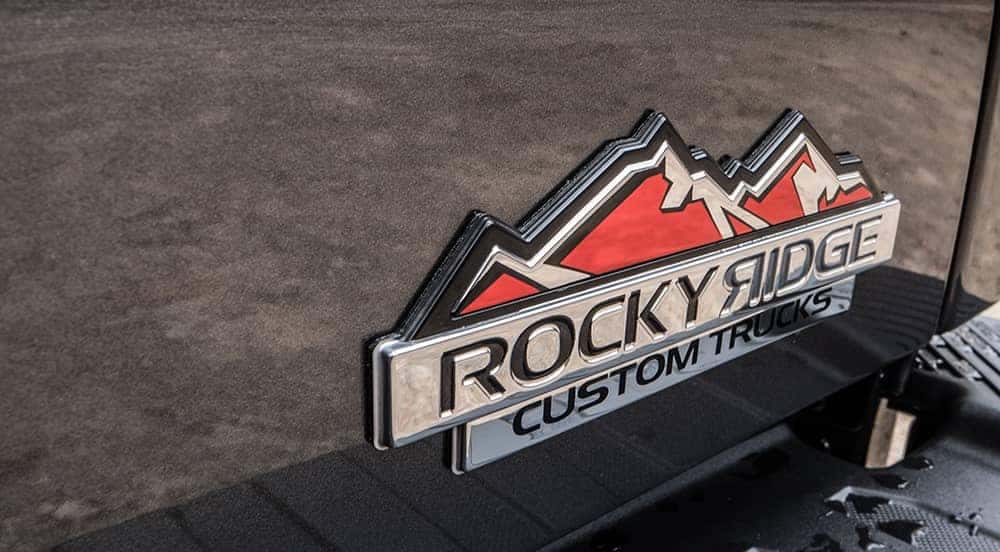 Ford Lift Kits include from

Rocky Ridge Trucks include:

Increased clearance anywhere from 2-6"
E-Coated Front Strut Tower Extension
E-Coated Front and Rear Crossmembers
Compression Struts
E-Coated Full Front Skid Plate
Rocky Ridge 2.0 Nitrogen-Charged Rear Shocks
Add-a-Leaf Rear Spring
Brake-Line Relocation Bracket

Custom Wheel and Tire Packages include:

18-22" wheels
32-37" tires
Alignment, RF balancing, system calibration

Premium Exterior and Interior Modifications include:

Color-Keyed Pocket and Slimline Style Fender Flares
Wide Oval Stainless Steel Step Bars
Stainless Steel Exhaust Tips
Lifted Trucks From GMC at Rocky Ridge Trucks
Classic trucks like the GMC Sierra 1500 can also get a boost from upfitting. A GMC lifted truck can help to make towing easier, as the increased ground clearance makes loading and unloading more accessible. Drivers will also appreciate the better view of the roads in Brownwood, which comes in handy in avoiding obstacles during off-roading journeys.
There are countless GMC lifted truck options, whether you're looking to increase performance or simply turn more heads when cruising through Abilene. These modifications have been certified through GM's exclusive OEM bailment program, meaning you can drive with both confidence and flair.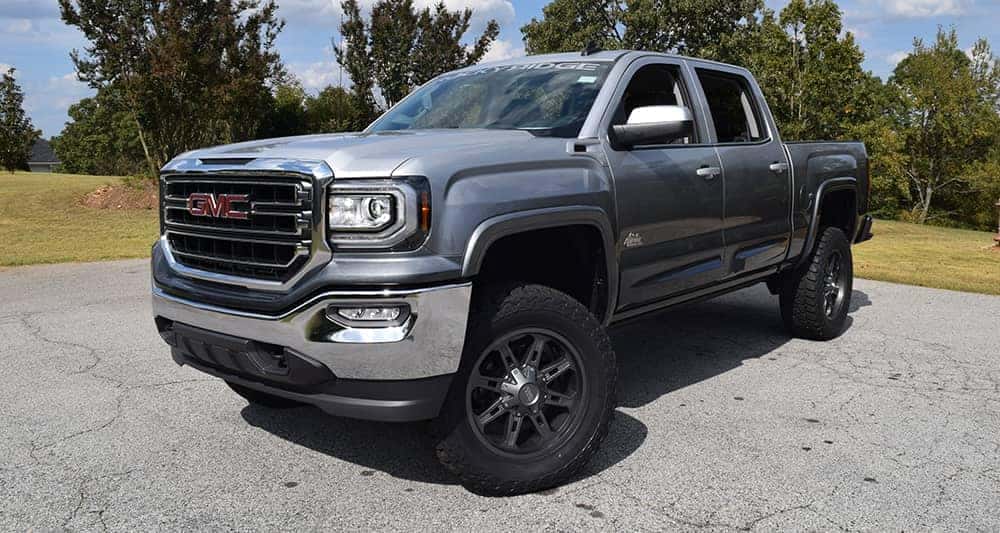 GM Lift Kits from

Rocky Ridge Trucks include:

Increased clearance anywhere from 2-6"
E-Coated Front Strut Tower Extension
E-Coated Front and Rear Crossmembers
Compression Struts
E-Coated Full Front Skid Plate
Rocky Ridge 2.0 Nitrogen-Charged Rear Shocks
Add-a-Leaf Rear Spring
Brake-Line Relocation Bracket

Custom Wheel and Tire Packages include:

18-22" wheels
32-37" tires
Alignment, RF balancing, system calibration

Premium Exterior and Interior Modifications include:

Color-Keyed Pocket and Slimline Style Fender Flares
Wide Oval Stainless Steel Step Bars
Stainless Steel Exhaust Tips