Rocky Ridge Trucks Lifted Upfits for Ford and GMC
Rocky Ridge Lifted Trucks
Custom Lifted GMC Sierra & Ford Trucks Near Stephenville
Looking for some of the most impressive lifted Ford trucks and GMC lifted trucks in the Brownwood area? You won't find better work trucks for sale than the models at Bayer Auto Group! Powerhouse pickups, such as the custom-lifted GMC Sierra or GMC Denali truck provide you with the performance you need during your long drives around Abilene. Learn more about our fine selection of GMC & Ford-lifted trucks with the experts below! Then, contact us online to arrange a test drive of your preferred pickup!
What are Lifted Trucks?
So, what makes a lifted truck different from ordinary Cadillac, Buick, Chevrolet, Chrysler, Ford, GMC, Dodge, Jeep, Ram pickups? The first fundamental lift kits were initially designed for World War I to give off-roading vehicles the superior edge and performance prowess needed to traverse the blasted terrain of No Man's Land and the surrounding swamps. After a long hiatus, body lift technology made a resurgence in domestic use during the 1970s. Granbury drivers and beyond fell head over heels in love with the suspension lift and body lift kits that are guaranteed to add a couple of extra inches to your truck or SUV.
Why Buy a Custom Lifted GMC Sierra at Bayer Auto Group?
Not sure how a lifted GMC or Ford truck factors into your San Angelo commute? Although a lifted pickup is a bit more expensive than your usual truck, our work trucks undeniably offer better performance for your local towing jobs. Just take a peek at the following benefits of investing in a custom-lifted GMC Sierra from Bayer Auto Group:
Superior Looks: Raised trucks simply look cooler. Yours will command attention like nothing else as you cruise around Comanche, Stephenville, and Brownwood.
Superior Towing: Bottoming out is more likely with a conventional suspension since towing heavy loads often makes the truck pull down. With a raised suspension, that's less of a risk.
Superior Visibility: Getting high up from the road provides a better view, especially in congested areas. And let's face it: it's also nice to sit above everyone else.
Lifted Ford Trucks From Rocky Ridge Trucks
Powerhouses like the Ford F-150 already command the road but lifted Ford trucks provide that extra level of customization that demands attention. Whether you're looking for bigger tires to help blast through inclement weather in Stephenville or increase ground clearance for off-roading adventures, upfitted trucks add versatility and performance, all while looking great.
Depending on your driving needs, there is a wide variety of lifted Ford truck options at Rocky Ridge Trucks. Each of these modifications has been built in accordance with Ford's Quality Vehicle Manufacturer specifications, meaning your Ford warranty stays in place.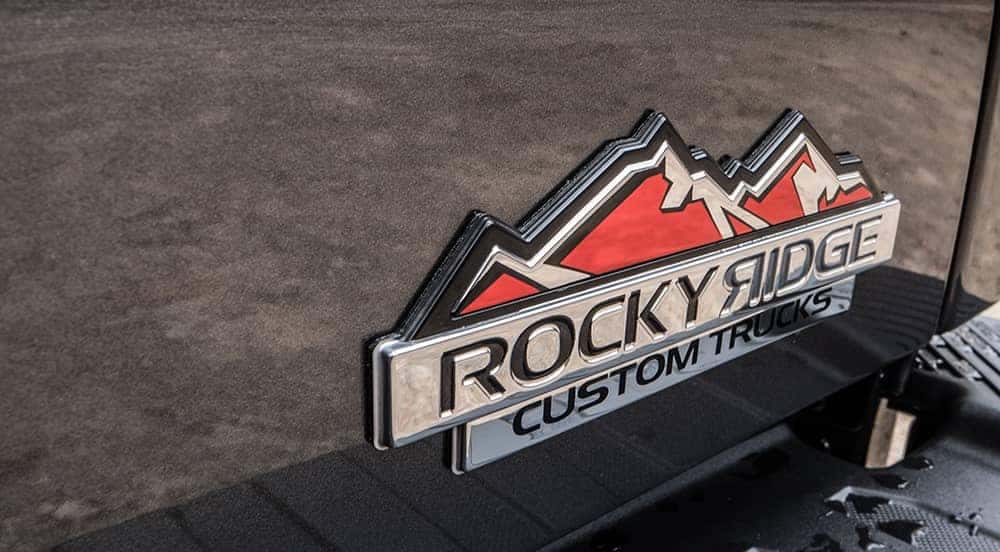 Ford Lift Kits include from

Rocky Ridge Trucks include:

Increased clearance anywhere from 2-6"
E-Coated Front Strut Tower Extension
E-Coated Front and Rear Crossmembers
Compression Struts
E-Coated Full Front Skid Plate
Rocky Ridge 2.0 Nitrogen-Charged Rear Shocks
Add-a-Leaf Rear Spring
Brake-Line Relocation Bracket

Custom Wheel and Tire Packages include:

18-22" wheels
32-37" tires
Alignment, RF balancing, system calibration

Premium Exterior and Interior Modifications include:

Color-Keyed Pocket and Slimline Style Fender Flares
Wide Oval Stainless Steel Step Bars
Stainless Steel Exhaust Tips
Lifted Trucks From GMC at Rocky Ridge Trucks
Classic trucks like the GMC Sierra 1500 can also get a boost from upfitting. A GMC lifted truck can help to make towing easier, as the increased ground clearance makes loading and unloading more accessible. Drivers will also appreciate the better view of the roads in Brownwood, which comes in handy in avoiding obstacles during off-roading journeys.
There are countless GMC lifted truck options, whether you're looking to increase performance or simply turn more heads when cruising through Abilene. These modifications have been certified through GM's exclusive OEM bailment program, meaning you can drive with both confidence and flair.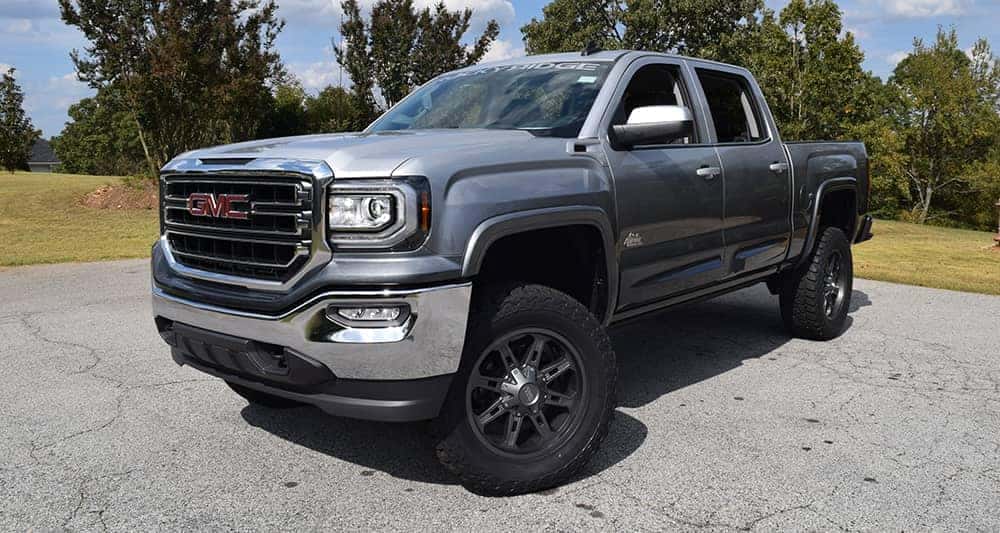 GM Lift Kits from

Rocky Ridge Trucks include:

Increased clearance anywhere from 2-6"
E-Coated Front Strut Tower Extension
E-Coated Front and Rear Crossmembers
Compression Struts
E-Coated Full Front Skid Plate
Rocky Ridge 2.0 Nitrogen-Charged Rear Shocks
Add-a-Leaf Rear Spring
Brake-Line Relocation Bracket

Custom Wheel and Tire Packages include:

18-22" wheels
32-37" tires
Alignment, RF balancing, system calibration

Premium Exterior and Interior Modifications include:

Color-Keyed Pocket and Slimline Style Fender Flares
Wide Oval Stainless Steel Step Bars
Stainless Steel Exhaust Tips