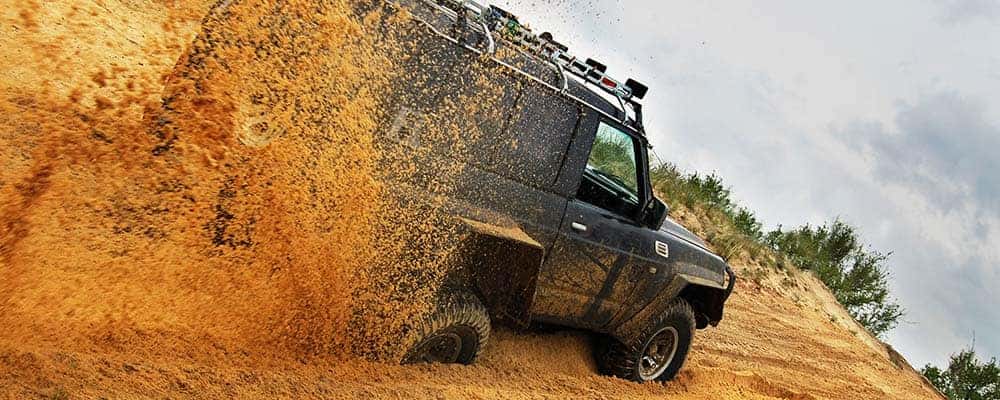 Off-Roading Around Comanche
Looking to see what your Jeep SUV is truly capable of with an off-road adventure this weekend? Here at Bayer Auto Group, we're always searching for new trails to recommend to visitors when they stop by our Comanche showroom. We think it's about time we take it a step further and share our favorite places to go off-roading around Comanche online. So without further ado, explore our guide below and get ready to kick up some dirt!
Katemcy Rocks
Located about an hour and 45 minutes south in Mason TX, Katemcy Rocks is a premier location for off-roading around Comanche. Privately owned and operated by the Kruse family and Shain Chapman, you'll have over 800 acres of granite rock to traverse – "rock crawling Texas-style." They have trails for all levels of off-road vehicle, so whether yours is fully tricked out or you just drove it off the lot, there's room for everyone at Katemcy.
Hidden Falls Adventure Park
Head two hours south of Comanche, and you'll find Hidden Falls Adventure Park in Marble Falls, TX. Open to dirtbikes, ATVs/UTVs, and full-size off-road vehicles, every type of adventurer belongs at Hidden Falls. They have a wide variety of trails to choose from, with each one posing different challenges so you'll never get bored! Not to mention, you'll enjoy incredible views throughout your trip, as Hidden Falls is located within Texas Hill Country.
Northwest OHV Park
Northwest OHV Park is located two hours north in Bridgeport, TX, where 300 acres of off-road trails await. Each trail will be marked by difficulty, so you'll know whether your vehicle can make it through safely. There are over 25 miles of trail that offer something for everyone, whether you'd like to cruise into the sunset away from the beaten path or you're a thrill-seeker looking to kick up some dirt.
Creekside Off-Road Ranch
Creekside Off-Road Ranch in Splendora, TX is quite a bit farther away than the other off-road areas we've discussed. It's about five hours southeast of Comanche, but if you can make an extended weekend out of it, you'll be glad you made the trip. Offering some of the "finest legal wheeling in the Lone Star State," Creekside delivers a diverse range of trails including water, mud, sand, and hills. Peach Creek flows directly through the park, and offers the ideal spot to cool off and escape the hot Texas sun.
Explore More of Comanche with Bayer Auto Group!
Whether it's off-roading around Comanche, the best pizza in the area, or other fun things to do in town that you're looking for, you can count on Bayer Auto Group for local advice! Our team loves to share our wealth of local knowledge, so contact us today to learn more or share some tips of your own.