Hand Car Wash vs. Touchless Car Wash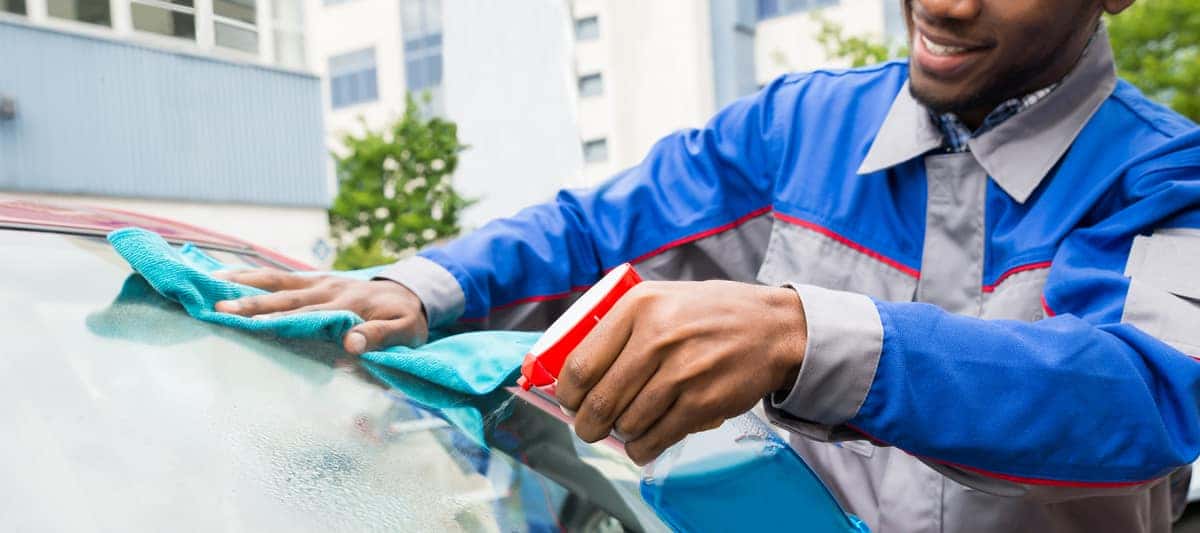 Whether you've been kicking up dust on the backroads around Stephenville, or your car has been gathering dust and debris while parked, it's probably a good time for a car wash. Hand car wash and touchless car wash options are available around Comanche, however, which is the better choice? There are pros and cons for both car wash methods. Explore this hand car wash vs. touchless car wash comparison, compliments of Bayer Auto Group.
---
Hand Wash Car Wash Facts
When your vehicle needs washing, a hand car wash is best. You can do this yourself at home in Brownwood, or find hand wash car wash services at dealerships like Bayer Auto Group. Consider the following:
Hand Car Wash Advantages
A More Thorough Clean – Opting for a hand wash car wash means a deeper clean as you can get into small crevices. You can also get rid of dried bugs on the windshield or headlights.
Affordable – Washing your car at home can also save you money.
Hand Car Wash Disadvantages
You'll Pay a Bit More at Facilities – Naturally, you'll pay more if you get your car washed at a dealership rather than at home.
Car Paint Could Be Damaged – This only happens on occasion if you hand wash your vehicle too frequently.
Touchless Car Wash Facts
A hands free car wash, or a touchless car wash is an automatic mechanized car wash. These are usually cheaper than a hand wash and have their own advantages and drawbacks:
Hands Free Car Wash Advantages
Convenience – Automated car washes are fast and efficient.
Easier on Your Paint – Touchless car washes are gentle on cars and avoid scratches.
Cheaper Costs – No labor is involved at a touchless car wash, so costs are low.
Hands Free Car Wash Disadvantages
Unsatisfactory Results – Because automatic car washes are gentle, they're not the best at removing stuck-on debris.
Water Spots – Air dryers at the end of automatic car washes are not always effective. Your car may end up with water spots.
Get a Professional Car Wash at Bayer Auto Group!
If you're looking for dependable car wash service near Abilene, rely on Bayer Auto Group! Simply contact us or schedule your appointment online today!
More from Bayer Auto Group
When Stephenville drivers want tough towing power and payload capacity with interior options that range from utilitarian to luxurious, you need to explore the RAM 1500 trim levels at Bayer Auto Group. Take a look at some of the unique features in each RAM 1500 trim level with us, then shop our RAM 1500 inventory to…

When you choose the 2021 GMC Canyon for your Stephenville driving, you're going to find a midsize truck with exceptional towing power. How much can the GMC Canyon tow? When properly equipped the GMC Canyon towing capacity tops an impressive 7,700 pounds. Join Bayer Auto Group in learning about the three powerful engines that are the heart…

Find Low Mileage Used Cars for Sale in Comanche If you're shopping for cheap low mileage used cars, you're on your way to getting a near-near vehicle at a great price with much less depreciation than a new car. A low mileage used car for sale is likely to have plenty of great features you'd…