How To Use Ford Remote Start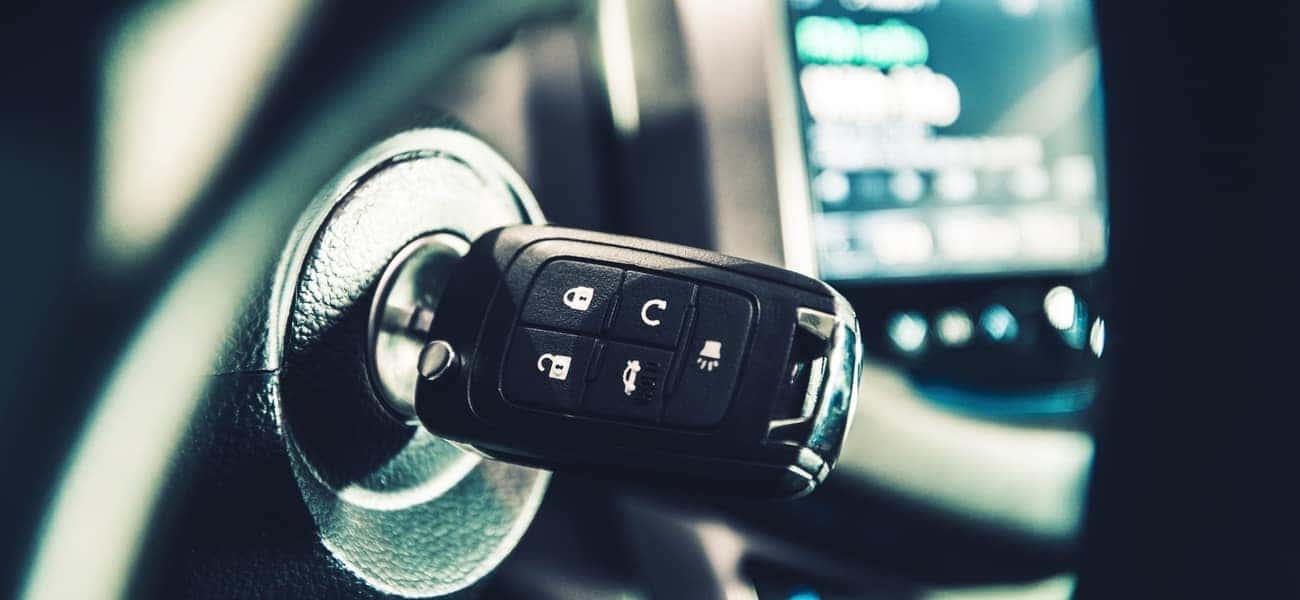 Drivers in Comanche may have noticed that most of the newer Ford models use Ford remote access to start and turn off vehicles. Not only is Ford remote access convenient, but it offers additional safety when driving and locking your car. To learn how to use Ford remote start read our guide below, then see which vehicles in our Ford inventory come with this commodity.
A Step-by-Step Guide
If you're like many drivers in Stephenville, remote start is a feature you may be unfamiliar with. Luckily, it's not as hard to use as it seems, and it comes with a lot of benefits, including warming up your car in the winter and cooling your car in the summer before you get in it.
Starting Your Ford Vehicle:
Press the lock button on the key fob to lock the doors.
Press the remote start button twice.
Exterior lamps will flash twice.
The horn will sound if the command failed.
Turning the Vehicle Off:
After remote starting, press the button once.
Exterior lamps will turn off.
Using the Memory Feature:
When remote start is activated the driver's seat, mirror, and steering column will set to their pre-set positions.
Status Feedback
If your Ford remote access is set up with Status Feedback, you will get feedback on the remote start or stop commands. Here's what they mean:
Solid Green — Remote start successful.
Solid Red — Remote stop successful. The vehicle is off.
Blinking Red — Remote stop or start failed.
Blinking Green — Awaiting status update.
Errors
If your Ford remote start system is malfunctioning, there could be several causes. Read the list below for possible reasons that your remote start won't work in Brownwood:
The ignition is already on.
The alarm is triggered.
The remote stop/start system is disabled.
The hood of the vehicle is open.
The transmission is in park (P).
The vehicle's battery is low.
The "service engine" light is on.
What Is Fordpass?
If your car has Ford SYNC® Connect, you can use FordPass to control it from your smartphone. FordPass is a remote access app that you can download from the App Store or Google Play for no subscription fee. Using the app, Abilene drivers can do the following:
Start and stop remotely.
Lock and unlock remotely.
Schedule a time to start your car.
Check gas and fluid levels from your phone.
Contact Bayer Auto Group with Your Ford Remote Start Questions!
Bayer Auto Group is your home for all things Ford. If you have more questions on how to use Ford remote start or how to pre-set your seat, mirror, and steering wheel, contact us today! While you're at it, why don't you check out a few of our favorite Ford truck accessories? Before you know it, you'll be using your remote start to help prepare for a visit to the best pizza places in Comanche or a new off-road trail.
More from Bayer Auto Group
We talk a lot about the perks of having a powerful SUV. If you want to see that in action, take a look at the 2023 GMC Acadia towing capacity—it reaches up to 4,000 pounds, which is a fantastic number for a midsize three-row SUV. With that kind of towing capacity, the 2023 GMC…

How much can a Ford Maverick tow? Comanche drivers who like to tow their boat or camper out to the lake on the weekend will be glad to know that the maximum 2022Ford Maverick towing capacity is a massive 4,000 pounds when properly equipped, or 2,000 pounds at its base level. Let's talk about…

When Stephenville drivers are in search of a heavy-duty truck that can handle their biggest towing jobs, time after time they turn to the 2022 Chevy Silverado 2500 HD at Bayer Auto Group. The 2022 Chevy Silverado 2500 towing capacity can reach an astounding 18,500 pounds when properly equipped with the 2022 Chevy Silverado 2500 towing…